PROGRAMME OF EVENTS: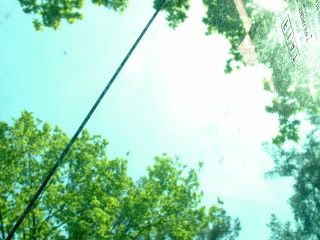 AUDIBLE FIELDS: FRANCISCO LOPEZ DISCUSSION
THE CUBE, THU 17 SEPT, 8pm
£5 / £4
At this special event Lopez will discuss how his creative practice has been shaped by two main influences that diverge from common music training: the independent home-music worldwide network (starting in the late 70s) and the influence of 'real world' sonic environments, particularly from nature. His work with field recordings is not informed by representational goals but rather with the intention of creating new worlds of sonic experience based on a transformation of 'reality'. This talk is in prelude to Francisco's live performance the next evening.
http://audiblefields.blogspot.com














FRANCISCO LOPEZ LIVE + STEPHEN CORNFORD: SSCD_6.2
ARNOLFINI AUDITORIUM & DARK STUDIO, FRI 18 SEPT, 8pm & 9pm
£9 / £7


One of the major figures of the international sound art and experimental music scene, Francisco López has developed an absolutely personal and iconoclastic sonic universe, based on a profound listening of the world. Destroying boundaries between industrial sounds and wilderness sound environments, shifting from the limits of perception to overwhelming sonic power, López proposes a blind listening, freed from the imperatives of knowledge and open to sensory and spiritual expansion. He performs to a blindfolded audience in the round, on quadrophonic system.
http://www.franciscolopez.net
+ STEPHEN CORNFORD: SSCD_6.2
Referencing a history of tape music including both musique concrete and process music Cornford performs his intriguing home-built cassette delay machine assembled from discarded tape recorders, constructed in homage to obsolete technologies such as the Dynacord Space Echo.
http://www.scrawn.co.uk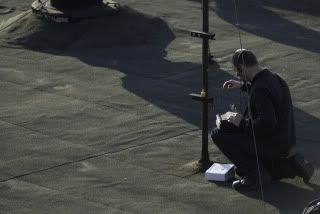 SIMON WHETHAM: ACTIVE CROSSOVER
FRI 2 OCT – SUN 11 OCT
ARNOLFINI DARK STUDIO, 10 – 6 DAILY
PLUS EVENING PERFORMANCES (THU 1 OCT & SUN 18 OCT) AND WORKSHOPS


A sound installation utilizing two sonic chambers, but allowing for controlled sound-bleed between spaces, it features an immersive composition created while Simon was artist-in-residence at the Polymer Factory Culturehouse (in Tallinn, Estonia) juxtaposed with pieces by artists Simon collaborated, performed and worked with during the residency.

The exhibition's opening night (Thu 1 Oct) will feature performances from John Grzinich (Est), Maksim Shentelev (Lat), Jez Riley French (UK) and Simon himself. On Sun 18 Oct, Simon will be joined by Douglas Benford and Iris Garrelfs of Sprawl, Patrick McGinley aka Murmer, and others.

To coincide with the exhibition John and Simon will also run listening and recording workshops from the 26th September 2009. Details for the workshops and how to participate, and general information about the exhibition, can be found on the 'Active Crossover' website.
www.activecrossover.co.uk
http://www.simonwhetham.co.uk

ACRUX VARIATIONS Featuring: VICTOR GAMA & DAVID GUNN
ARNOLFINI AUDITORIUM, THU 22 OCT, 8pm
£7 / £6
Instrument designer and musician, Victor Gama has developed his unique Pangeia Instrumentos over the past decade, creating a complex sound palette combining the cyclical elegance of Gamelan music with the complex tonalities of twentieth century minimalists like Steve Reich, Michael Nyman and Arvo Part. With "Acrux Variations", Gama performs his Acrux instrument, with these acoustic sounds augmented and transformed using custom-built audio software by sound artist David Gunn.
www.victorgama.org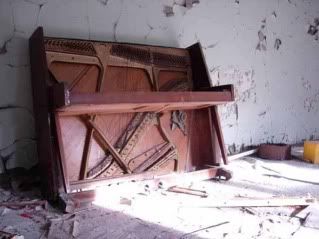 JACOB KIRKEGAARD
AION PRESENTATION, 2pm, £3
LABYRINTHITIS PERFORMANCE, 7.30pm, £5
ARNOLFINI AUDITORIUM, SAT 7 NOV
The innovative Touch artist presents some of his most distinctive projects, each working with radically different source materials and scales. In the afternoon, Jacob will present his Aion project, an evocative sonic and visual installation that considers time, absence, and change, created in spaces within the Tarkovskian "Zone of Exclusion" in Chernobyl, Ukraine.

Then in the evening, Kirkegaard turns ears inwards with a live performance of Labyrinthitis, his acclaimed interactive sound piece which is built upon "Tartini tones " - sounds generated in the artist's own ears – layered into a composition which evokes further distortion effects in the ears of his listeners. The Wire's 'Outer Limits' elected LABYRINTHITIS as one of the 10 best releases in 2008.
http://fonik.dk
ALL AROUND YOU FILMS
PART I: ARNOLFINI AUDITORIUM, SUN 8 NOV, 8pm
PART II: THE CUBE, THU 12 NOV, 7.30pm
£3
A two-part programme of screenings showcasing films involving local and international practitioners of experimental sound and image, including Steve Roeden, Dallas Simpson, David Reid and many more.
LUKAS LIGETI
ARNOLFINI AUDITORIUM, SAT 14 NOV, 8pm
£8 / £6
Transcending the boundaries of genre, composer-percussionist Lukas Ligeti, son of György Ligeti, has developed a musical style of his own that draws on Downtown New York experimentalism, contemporary classical music, jazz, electronica, and African styles. Following his recent release Afrikan Machinery (released on John Zorn's label Tzadik, one of The Wire's top albums of 2008), Ligeti presents a selection of his compositions for solo electronic marimba which reveal an inspiring new take on the dialogue between African and Western music, achieved through ingenious use of sampling and music technology.


+ Support tba
http://www.myspace.com/lukasligeti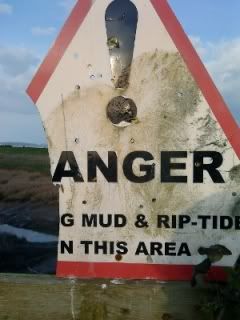 V.I.: BRISTOL CHANNEL
ARNOLFINI DARK STUDIO, SAT 21 & SUN 22 NOV, 12 – 6pm
FREE
In Sept 2009, V.I. sets out with a sound system on an environmental tour of the sea region of the Bristol Channel. The project aims to investigate its physical and emotional properties and examine its effects on sonic outputs and processes. Performances will be made for and at chosen sites along the Channel, taking into account the unique acoustic map of each site, incorporating their varying aesthetic, sonic, atmospheric, practical and logistical features, amplifying the rhythms of sea and shore - with or without a human audience. At the November event, V.I. will present the results using sound and image collected on the tour.
http://www.bristol-channel.org/index.html

AUDIBLE FIELDS: BINAURAL NIGHT
THE CUBE, SUN 22 NOV, 8pm
£4 / £5
A special edition of audible fields devoted to the three dimensional world of binaural sound: 108 headphone inputs will be installed into the Cube auditorium, allowing invited artists to fully control the spatial perception of each listener, with field recordings, films and live performances.
Please bring your own set of stereo headphones.
www.audiblefields.blogspot.com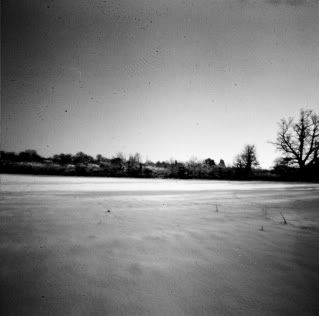 COMPOST & HEIGHT
THE CUBE, SAT 28 NOV, 8pm
£5 / £4
Daniel Jones, Sarah Hughes, Matt Davies, Patrick Farmer, and others, performing scores by Michael Pisaro & Manfred Werder, specially composed for the evening. Run by Patrick Farmer and Sarah Hughes, Compost and Height is a label focused on responses to the surrounding environment and the development of awareness.
http://compostandheight.blogspot.com

MAX EASTLEY

THE CUBE, SAT 5 DEC, 8.00pm
£8 / £6
"We sometimes think of nature as being slow, but we're missing it all the time. It's very, very fast."
Max Eastley is an internationally recognized artist whose work combines kinetic sound sculptures and music into a unique art form. He performs live at this night.

www.myspace.com/maxeastley




SEE ALSO:

BRISTOL FESTIVAL WORKSHOPS
ARNOLFINI DARK STUDIO, SUN 20 SEPT, 11 – 5pm
FREE
An afternoon of workshops focusing on state-of-the-art tools for interactive, audio and visual media. Practicing artists will be running through simple projects you can do and sharing some of their tricks. For newcomers, tinkerers and old hands. Full details on BF website.
http://www.thebristolfestival.org



MUZAK PROJECTS
THE MALL, BROADMEAD BRISTOL, THROUGHOUT OCT AND NOV
A quartet of artists and groups chosen from diverse performative, sonic, and musical practices produce four new commissions for a shopping centre. Each will be a distinct and personal response to the site and surrounds.



DIALOGUE .5
THE ATTIC, STOKES CROFT, THU 26 NOV, 7pm
£3
The fifth installment in an eclectic series of events featuring: Interactive Installation, Experimental Music Video and Live performance. For information on participating artists visit:
www.switchdialogue.co.uk





Tickets:
Arnolfini, 16 Narrow Quay, Bristol, BS1 4QA
www.arnolfini.org.uk
0117 917 2300

The Cube Microplex, Dove Street South, Bristol BS2 8JD
www.cubecinema.com
Bristol Ticket Shop: 0117 929 9008
Prime Cuts (in Re-Psycho): 0117 983 0007
Here Shop: 0117 942 2222